The captain, lieutenant and 370 unknowns ... Mass grave in Pervuhinka

Mark: 0 / 0 participants / 0 recommendations / (+0) (-0) qualities
Ukraine

›

Kharkiv region

›

Первухинка
Description
Looking over photos taken on trips stumbled on here is such a monument: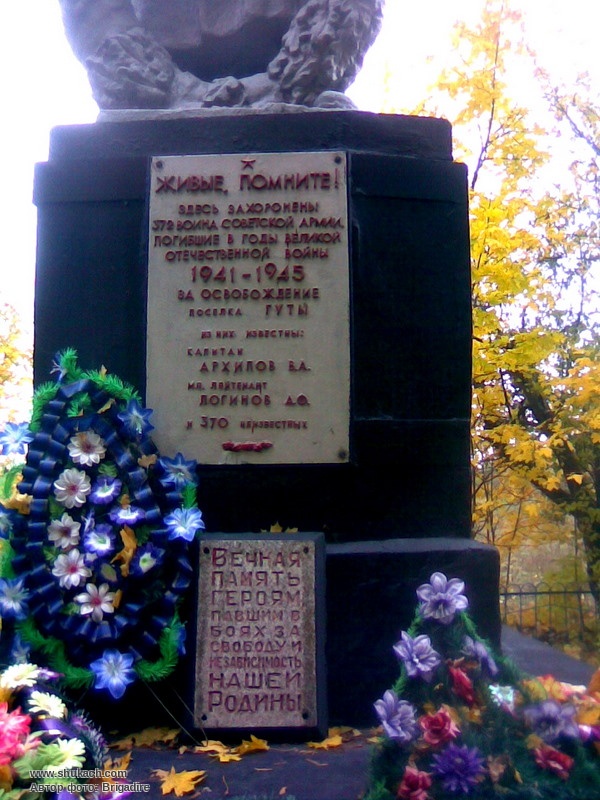 On the monument is the inscription:
The survivors, remember!

Here are buried 372 soldiers of the Soviet Army who died during the Great Patriotic War 1941-1945

for the liberation of the village of Huta

of them are known: Captain Arkhipov VA ml. Lt. AF Loginov and 370 unknowns.


How to get to the point:
До Гут через Богодухов от Люботина ходит рельсовый автобус. С великом в него не пустят.