The monument of cossack Derkach - legendary founder of the town of Derhachi

Mark: +9 / 2 participants / 1 recommendation / (+0) (-0) qualities
Ukraine

›

Kharkiv region

›

Дергачі
Description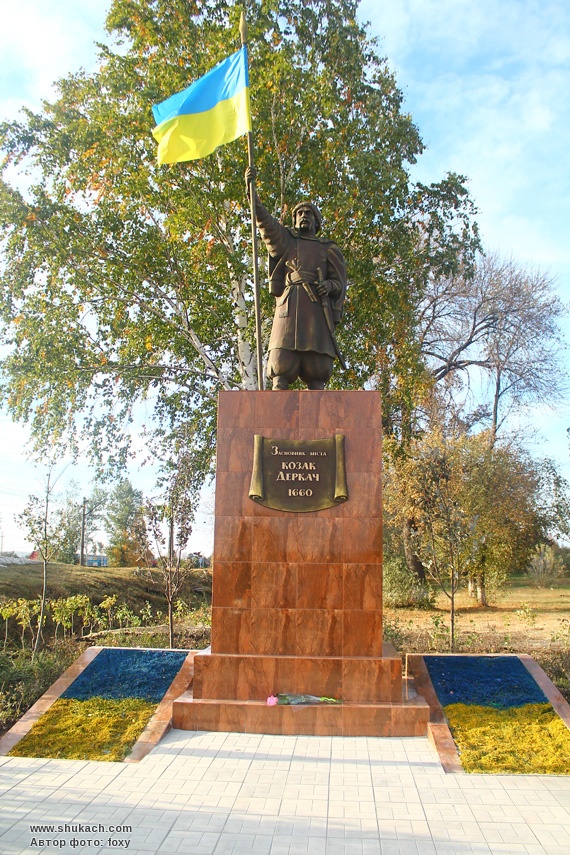 The monument was opened on 14 October 2015 to the Day of Ukrainian Cossacks.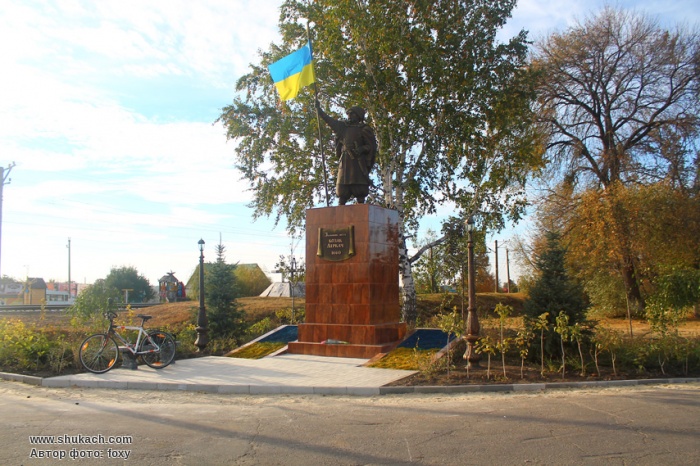 The legend say cossack Derkach has founded Derkachi sloboda in 17 century. Someone explain the origin of the name Derhachi by the ukrainian name of a bird derkach (corn crake) living in this area.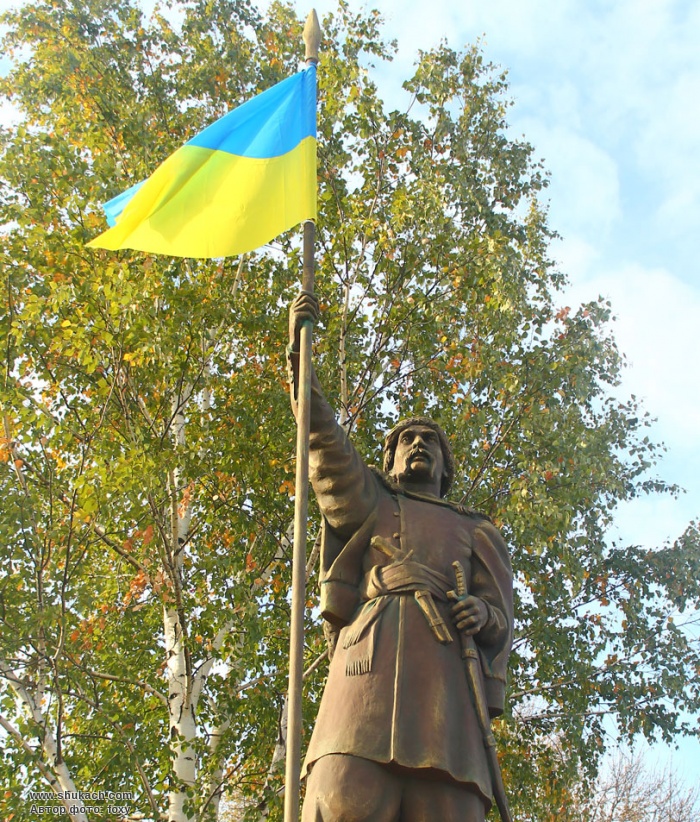 The statue is made of bronze and has a spear in its hand.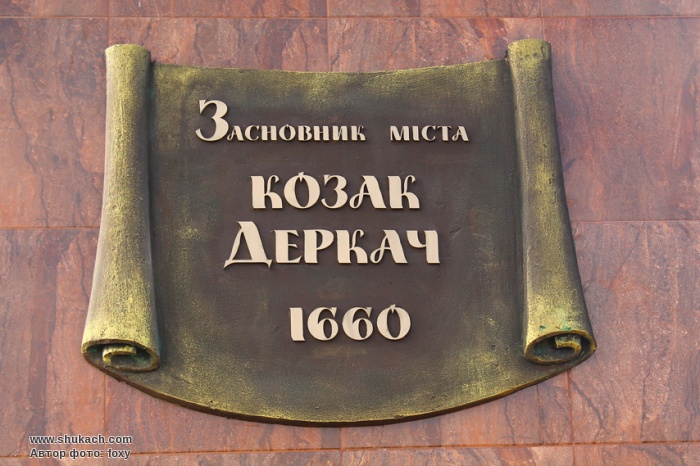 The pedestal under the statue has a bronze plaque saying:
 "Засновник міста козак Деркач 1660"
(The founder of the town cossack Derkach 1660).
How to get to the point:
The monument stay on the cross of railways and road Т2103 in the southern part of the town.
Reports